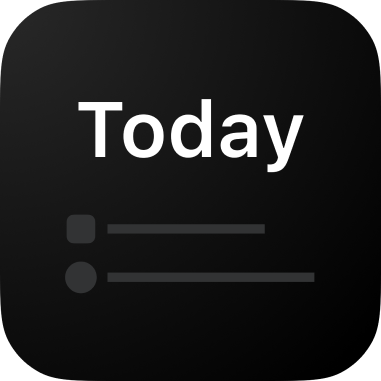 A digital planner to manage your mind, not just your time.
Say goodbye to your todo, calendar and note apps.
Today is minimalist, purposeful and effective.
Get started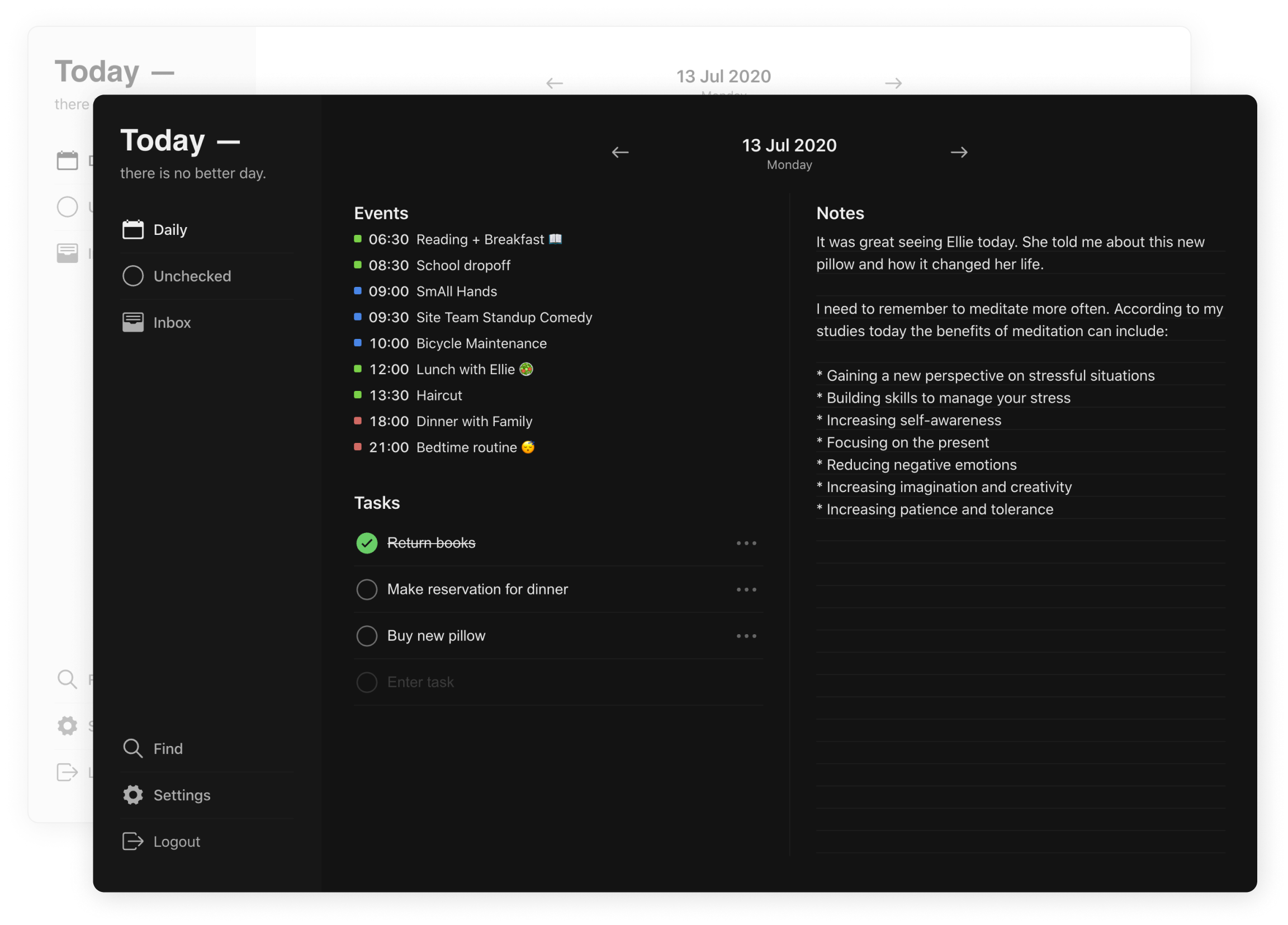 Available on iOS, Android and Web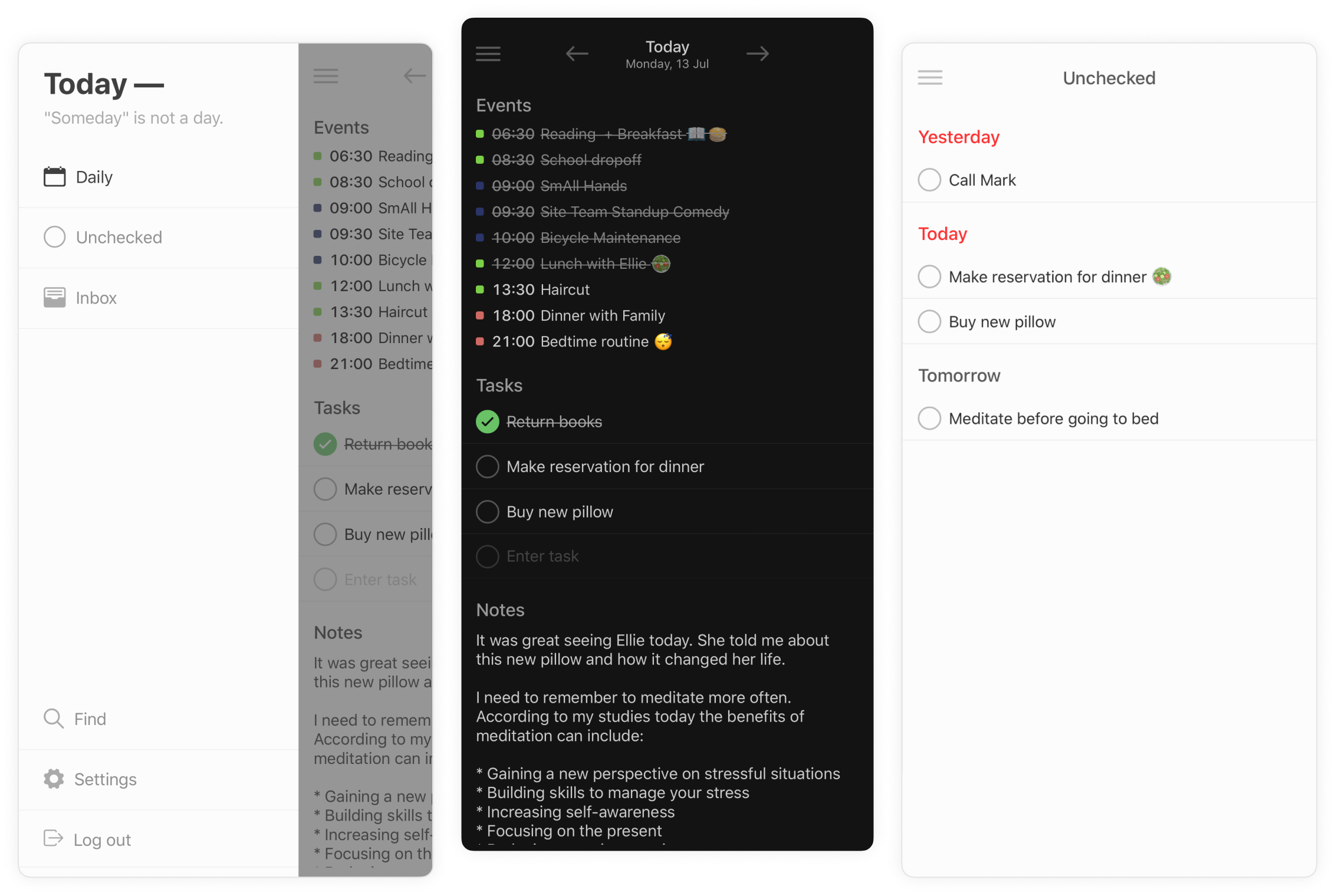 A private, simple and yet powerful digital planner built for purpose and delight. "Today" doesn't enforce any methodology, it follows the well-known model of a physical planner. It's your space, your mind, do it your way as an agenda, a bullet journal, to-do list app, etc.